The Ashenfelter 8K Classic (A8K) is a United States Track & Field-NJ Championship Road Race which is open to everyone… walkers, joggers, runners and racers. This traditional Thanksgiving Day running event will be held on Thursday, November 23, 2017. The 8K (4.97 miles) will begin at 9:00 AM and The Tom Fleming Mile will begin @ 8:15 AM. Please note: The 2017 application is now available; click on the button at right to download the PDF form.
The Tom Fleming Mile will precede the A8K and will start promptly at 8:15 AM. There will be one first place male and one first place female trophy. All participants will receive a commemorative finishers medal. The awards ceremony will take place promptly after the finish of the race at the finish line.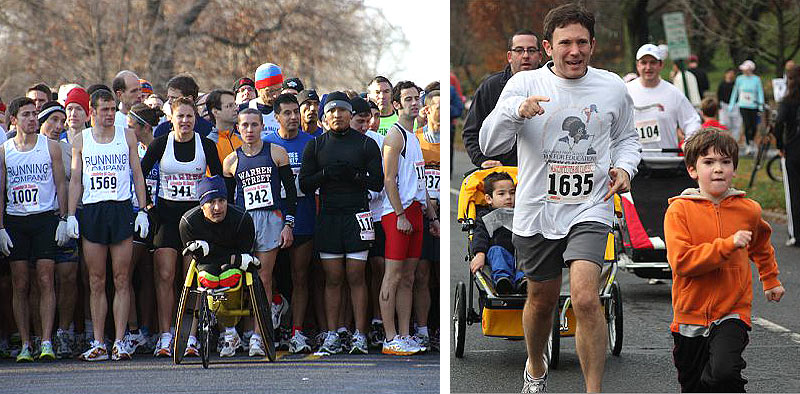 The Ashenfelter 8K Classic and Tom Fleming Mile are produced by the Glen Ridge Educational Foundation, a not for profit 501(c)3 organization. Proceeds from the event support innovative programs in the Glen Ridge Public Schools.
Become a sponsor! View our Sponsorship Levels and Benefits to determine your company's level of commitment and fill out this Sponsorship Form by October 16th to be included in this year's event! Learn more about corporate and family sponsorship.

Race Day Registration and Race Packet Pick-up: Race Day Registration and Pre-Registered Race Packet Pick-up will be at the Glen Ridge High School, 200 Ridgewood Avenue, on Wednesday, Nov. 22nd, 2017, from 5-8 pm and on Race Day, beginning at 7:00 am. T-Shirts are limited to the first 3,000 registered runners on a first-come, first-serve basis (click here to see this year's designs). We recommend, and appreciate, arriving early.
Security Information: The GRPD along with the Essex Co. Sheriff's Department has been proactive in keeping the event safe for participants and spectators since its inception. This includes rooftop surveillance, bomb-sniffing dogs and undercover police. A secure baggage area will be available outside the gym – no bags will be allowed inside.
---
No Boundaries 8K 2nd Step Training
Take the next step in your training. Learn to run or run/walk farther and faster as you master the 5 mile distance. This 8-week program is designed for someone new to the 8K (4.97 miles) distance and/or looking for a little more intensity. Training will start at 2 miles and build up to the 5 mile distance.
Offered once a year in the fall, the 8K training program gears you up for a Goal Event: The Ashenfelter 8K Classic on Thanksgiving morning, November 23, 2017, in Glen Ridge, NJ.
Click here for more information and to register online.

---
Click here for the 2016 Ashenfelter 8K complete results list
Click here for the 2016 Tom Fleming Mile complete results list
To get your personal results from either of the 2016 races without going through the whole list, enter your name or your race number here to see your individual information.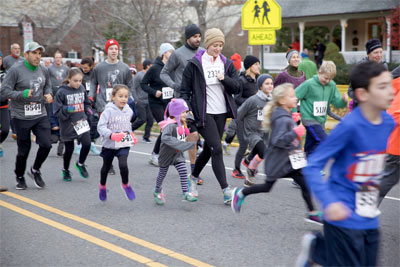 Click here to view our highlighted slideshows: Pre-race, the Tom Fleming Mile, Families and Groups, and the Ashenfelter 8K Classic.
Click here to view a collection of race photographs by Megan Giulianelli.
Click here to view a full set of race photographs by Paul and Wynne Zalewski.


---

---
Save